Worldwide Baby Freebies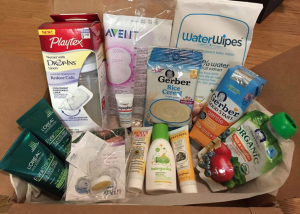 Cool baby freebies for savvy mums. Searching for baby freebies in your country and beyond? No problem, they are everywhere. Baby freebies are essential to new mothers in particular, as it reduces the burden on mothers, and aids them in taken care of daily needs of babies.
However, some kind-hearted companies had also made it possible for mothers to receive baby freebies locally and internationally. You can easily get as many baby freebies as you need from any country as long as you applied accordingly.
If you are looking for baby freebies that are not commonly found in your country, no problem. No matter where you live, or called home, you can always apply and receive baby freebies from any company around the world.
Most manufacturers, wholesalers and retailers are offering several baby and kids products for free to mothers in particular, mainly to promote and gain market shares for new baby products.
Therefore, if you love freebies, and likes to receive baby freebies at your door step, or by mail, send your request to the freebie companies and websites, and you would be flooded with free offers from numerous companies.
We have gathered most of the freebie companies in one website for quick browsing, and let you search many freebie links to find all the baby freebies you need. Browse the menu to see all baby freebies from around the world. The choice is yours.