Free Birthday Stuff For Kids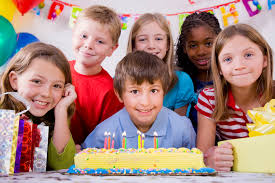 Looking for free birthday stuff for babies, and kids? Birthdays, especially for kids is a great occasion that makes them feel happy, special, forget hectic class homework for a moment, and play, and mingle with other kids, and family members with great expectations of getting special gifts after all said and done.
However, most companies, especially wholesalers and retailers due offer free birthday stuff for babies and kids of all ages as a promo tool to attract their parents. We have assembled some of those companies in one place to enable easy browsing. Therefore, if you are looking for free birthday stuff for kids, you don't have to waste your money, you can get them all here, without spending a dime. Simply agree to the terms and conditions, and you are done. So you can request for free birthday stuff for kids, and even for adults, and get thousands of free birthday gifts for every body in your birthday wish list.