19 Legit Sites To Find Free Mom and Baby Clubs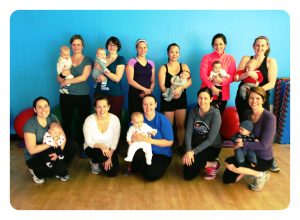 Are you a mom looking to meet and make friends with other moms around the world? We got here some amazing group of mums and baby clubs that offer great things to mums, baby and toddlers. There are many baby clubs with great offers to register with, here you will find great places to meet other mums with children. You will also discover some of the leading baby clubs for mums-to-be, providing expert advice on every aspect of pregnancy, childcare, and more. Find Baby and Toddler clubs which offers the best essential pregnancy advice, baby and parent information, competitions and offers from your favorite baby brands, free mum-to-be packs filled with expert reviews, try before you buy products, baby product guides, free products samples. Sign up with the best mum and baby clubs for great pregnancy support. Get free baby stuff for parents and kids including free baby samples, free baby items and Mum and Baby Club goodies. Find a parenting club where you'll receive free gifts for yourself and your little kids. Here are 19 best legit sites to find free Mum and Baby clubs that can offer all your needs.
1.Care.com: Find free fun Mommy and me classes for babies and toddlers. At mommy and me classes, you can play, bond and move with your baby and toddler. And as a new mom, you can sometimes feel like you're isolated from the world around you. Mingle with other moms.
2.Baby Center: Get the benefits of joining a moms group. Learn how to find one that suits you and your kids schedules.
3.Net mums: Find and join a support network once your baby is born so you can avail all the help and supports coming from the group. Discover how to locate parent and toddler groups in your area. Most groups welcome new mums and babies too, with a dedicated area with soft mats and baby bouncer chairs, and a free play session with a break for refreshments, and more.
4.Baby Clubs for New Moms: Join Busy Bees reading international baby development group or Busy Bees day nursery reading international baby group. Find great Baby Clubs for new moms.
5.New Mom Resources: Find the best Baby & Toddler activities in Chicago area and other major cities.
6.NCT.org: Join active Moms Club which also gives you an opportunity to work out once you're cleared to exercise. However, you can start by trying a no-strings-attached drop-in music class at the cozy boutique Monica + Andy, or check out one of the free music performances offered in the city, such as the Juicebox series at the Chicago cultural center.
7.Tesco Baby Club: Join Bumps & Babies which takes place weekly and is free. Tesco Baby Club offers great support and advice from pregnancy to preschool. Note! Many of the groups are free, while others charge only a nominal fee to cover costs. It is a great place to make new friends, share your experiences with people going through similar hash realities of life.
8.ASDA Baby and Toddler Club: Get to know your rights during pregnancy. From free prescriptions to paid time off for antenatal appointments. Know your entitlements when you're expecting.
9.Mother & Baby: Baby and Toddler Club has essential pregnancy, baby and parent information, with competitions and offers from your favourite baby brands. Join Baby and Toddler classes with your little angel.
10.Pregnancy Winnipeg: Learn how you can take your baby along to Yoga Bellies classes, which includes baby massage, focused yoga postures for the mums, and poses for both you and your baby so you can bond with each other. They're suitable for babies and toddlers and classes last one hour. Join Pregnancy Winnipeg play groups, Mother's groups, or Preschool groups.
11.Houston New Moms: This organization runs pregnancy and parent/child groups throughout Winnipeg. The Women's Health Clinic Mothers Program runs a free workshop series called Coping with Change. Tiny Tree Hugger offers a free baby and parent drop-in every Friday.
12.Mommy Connections: This is a free resource directory for parents of babies and toddlers, Parent-child swim classes for babies and toddlers. They also provide Indoor Birthdays; Indoor Playspaces; Lactation Consultants; Medical; Mom and Baby Workouts; Music; New Mom Support Groups; Online Resources; Outdoor Birthdays, and more.
13.Parenting Classes & Services: Mom to Be, Mom & Baby and Mom & Tot Classes – connecting Moms to experts and each other. Register for great offers – Pre Natal, Post Natal and Toddler Programs.
14.Guelph Mom group: Guelph Moms and Co is a Guelph mom group that offers programs for moms and their company. They offer programs for babies, toddlers, preschoolers and more. They have the best mom and baby classes in Toronto where you can learn a lot and meet tons of great people.
15.Vancouver Mom: Join these free Baby Clubs to get free baby stuff, baby samples, coupons, and more. Big list of 34 Baby Clubs to join for New Moms. Find free Mom and Baby drop-in activities in Vancouver.
16.What's On 4 Little Ones: Find activities and classes for Babies and smart Toddlers. Get the best friends and most fantastic child-care opportunities offered by health unit's baby group, and it's also totally free.
17.West LA Mom: Discover local classes, groups and activities for children and babies. Find hundreds of fun things to do with your children.
18.Mom & Baby Programs & Classes: Join an outstanding prenatal breastfeeding and baby care classes offered in Santa Monica, West Los Angeles, Hollywood / Beverly Hills. Discover other relevant information for you and your baby, as well as tasty snacks and drinks at every meeting.
19.Child friendly Brighton: Join a weekly classes that provides a unique learning opportunity as well as a fun way to bond with your child and other moms in a social environment. Demo the most popular classes in your community and learn from leading experts on a wide range of topics. They also provide education and social connections for the modern family.
Free Samples – Get Freebies Online
Get Free Samples Without Conditions